Cook2DIAbeat - Healthier Eating for Type 2 Diabetes Self-Management: Cocreating a Novel Nutrition Education Program with Culinary Medicine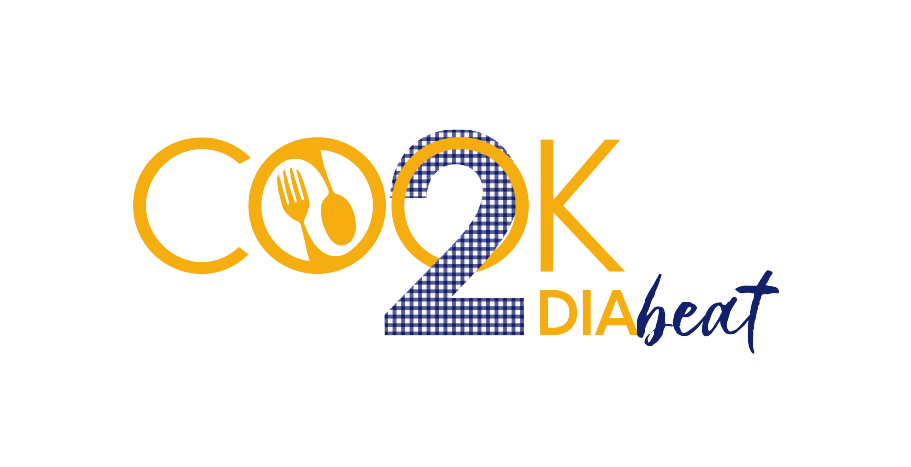 The main priority of the Cook2DIAbeat project is to improve the availability of high-quality learning activities for adult patients with type 2 diabetes. Type 2 diabetes (hereafter referred to as diabetes) rose globally in 2019 to become the 5th cause of death, and according to the International Diabetes Federation, 59 million adults in the European region are living with diabetes, for which a 15% increase is expected by 2045.
Several studies have shown that interventions based on lifestyle modifications may have a substantial risk reduction associated with diabetes. Cook2DIAbeat aims to empower people with diabetes to self-manage their chronic disease through their diet. It will do this by developing an online education program based on culinary medicine. In addition to nutrition, culinary medicine examines the role of food preparation and eating patterns, and promotes a positive attitude towards eating and cooking.
Cook2DIAbeat will address patients' needs using a co-creation approach. The idea is that patients will not be passive receivers of complicated health information but core participants in the design and implementation of an e-learning tool made to fit their needs. The Cook2DIAbeat training will be co-created with people with diabetes, including those of lower socioeconomic status and health professionals with a specialisation in diabetes. In contrast with the most available more theoretical nutrition trainings applied to patients with diabetes, the Cook2DIAbeat project will develop a set of exercises and activities (including culinary courses) to serve as training with more practical assignments that can be easily adjusted to patients' everyday life. Participants will be able to learn and improve their knowledge about nutrition, culinary techniques and their effects on health, as well as physical exercise, in order to better manage their diabetes.
Having started in late 2022, the Cook2DIAbeat project is a 3-year Erasmus+ project co-funded by the European Commission. Its 6-partner consortium, representing 4 EU countries, uses a transdisciplinary approach from leading academic, communication, and culinary and health organisations. EUFIC's role in Cook2DIAbeat is to support the development of the training material and to evaluate how people with diabetes respond to the education program.

In January 2023, the consortium gathered in Pamplona, Spain, for the project's kick-off meeting. We look forward to the next steps and will update this page as we go along!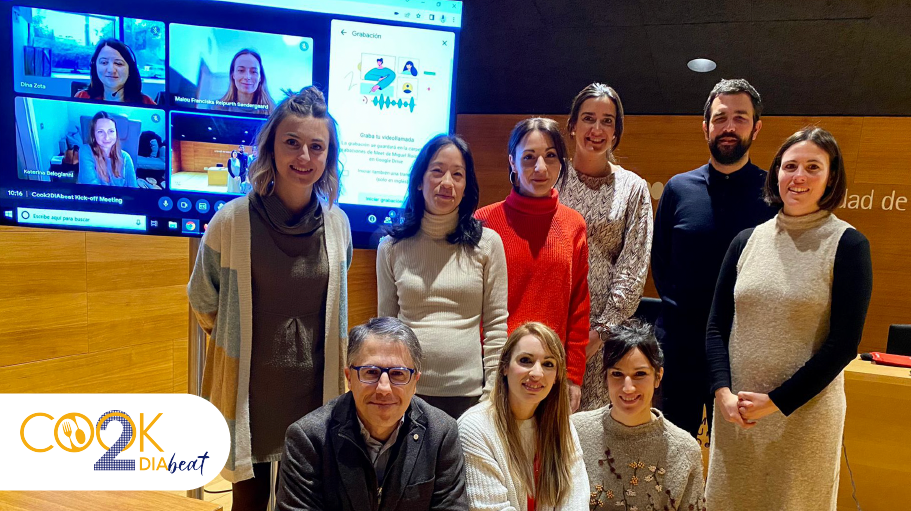 The Cook2DIAbeat consortium at the kick-off meeting on 26 & 27 January 2023.