MicrobiomeSupport - Towards coordinated microbiome R&I activities in the food system to support (EU and) international bioeconomy goals
The last decade has seen an explosion of research on microbiomes, as these microbial communities that populate every conceivable environment, could significantly contribute to innovations in health and food system management. Simultaneously, they could reduce burdens on soils and waters and decrease greenhouse gas emissions.
Yet, despite the promising opportunities microbiomes offer, awareness and support for this area still need to be strengthened. So far, the research landscape has been highly fragmented and lacks collaboration among researchers, resulting in inconsistent research methods that make it difficult to interpret research results and risk duplication of efforts and funding.
Driven by the mission to align, structure and boost research and innovation in the microbiome field, the coordination and support action MicrobiomeSupport was brought to life in 2018. The project has established an international network of experts in the field of microbiome food system research, elaborating on microbiomes from various environments. The consortium, which comprises 36 academic and governmental partners from 13 EU countries and 7 international partners from non-EU countries, started with mapping the research and policy landscape to work towards the gaps and needs in the field. Among others, a definition of the microbiome was postulated by project partners to ensure a common language, and technical issues were addressed, such as establishing quality standards for microbiome research and recommending multi-disciplinary research methods. In addition, the project has guided global funding and policymaking, to accelerate the commercialisation of innovative microbiome applications. Recommendations for educational needs have been provided, too.
EUFIC's role within MicrobiomeSupport was to lead the exchange, communication and citizen dialogue to maximise the project's outreach and impact. This was done through effective and targeted dissemination of project results (e.g., through an extensive catalogue of dissemination materials), drawing on the organization's and partners' networks. EUFIC also organized a variety of high-level debates and scientific conferences, attracting actors from industry, policymakers, funding agencies, national governments, academia, NGOs and consumer groups.
This project has received funding from the European Union's Horizon 2020 research and innovation programme under grant agreement No 818116.
As the leader of the project's communication and dissemination activities, EUFIC has put a strong emphasis on establishing a dialogue with and between different stakeholders, including policymakers and the public, to support a sustainable mobilisation of a wide diversity of actors that are important in the microbiome debate. As part of its effort to deliver impactful communication and dissemination, the organization has engaged in many key activities, including:
Building partnerships and collaborations which could act as multipliers, including with APC Microbiome Ireland (on World Microbiome Day) and other EU microbiome projects (#Microbiomes4Life cluster) to increase awareness of the importance of microbiomes in the food system and improve public acceptance of potential microbiome innovations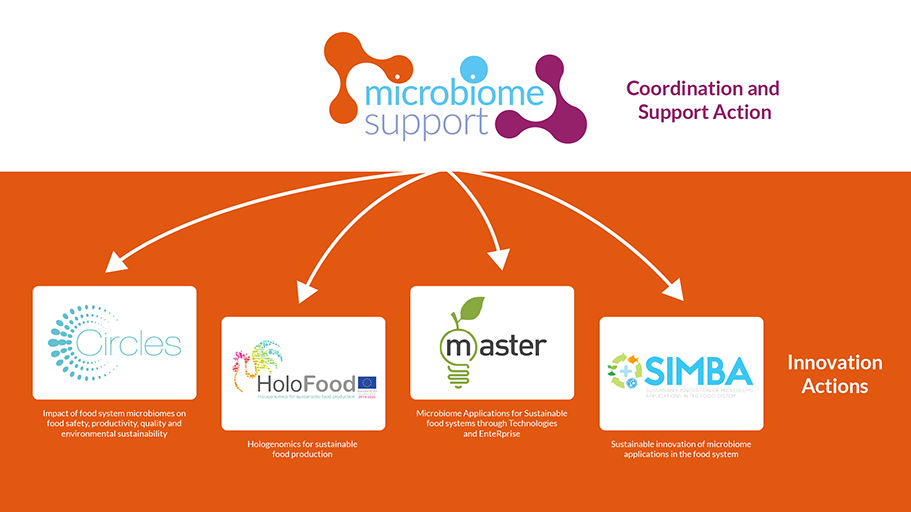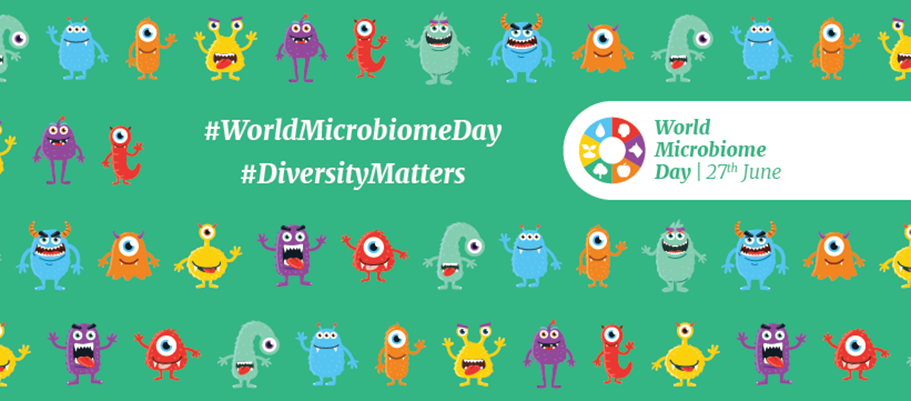 Disseminating project results via numerous outputs (videos, infographics, podcasts, workshops, articles, etc.) and channels (project website, social media, newsletter, specialised magazines) to different audiences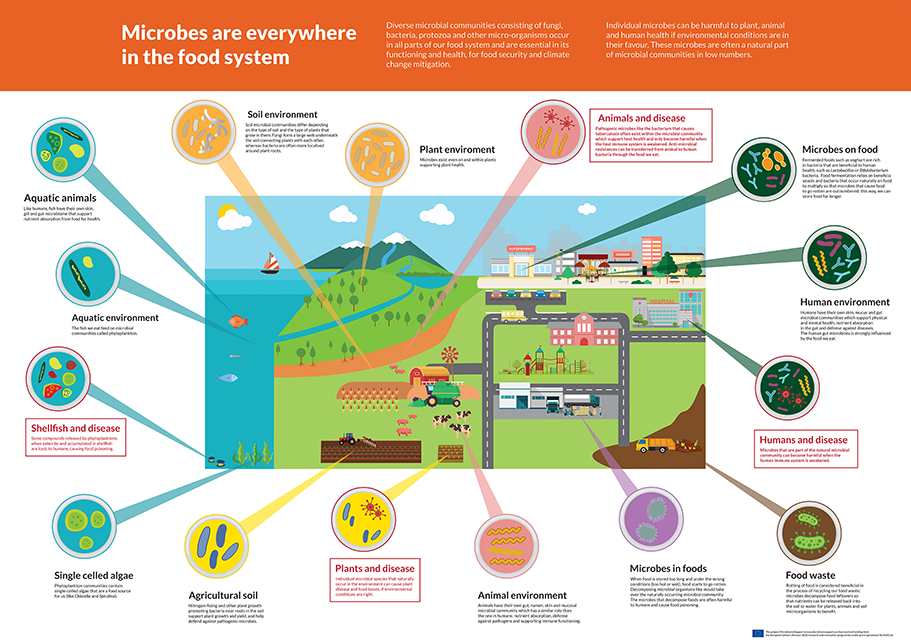 Hosting the project's final conference in Brussels, bringing together people from more than 30 countries worldwide in a 3-day event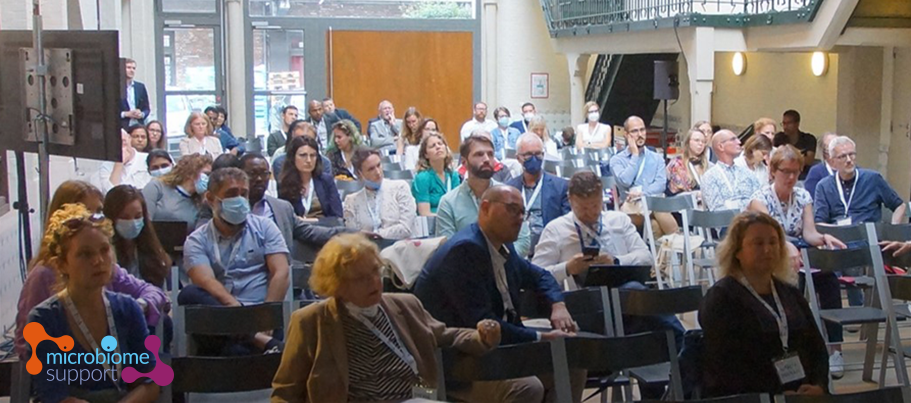 Organizing high-level events at the European Parliament, to foster exchange between scientists and policymakers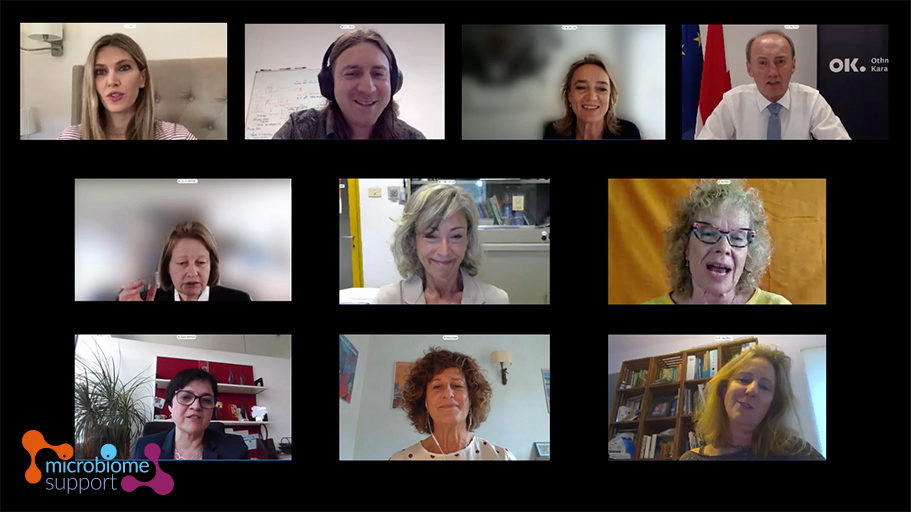 More information on the project and its outputs can be found at www.microbiomesupport.eu.