Strength2Food - Strengthening European Food Chain Sustainability by Quality and Procurement Policy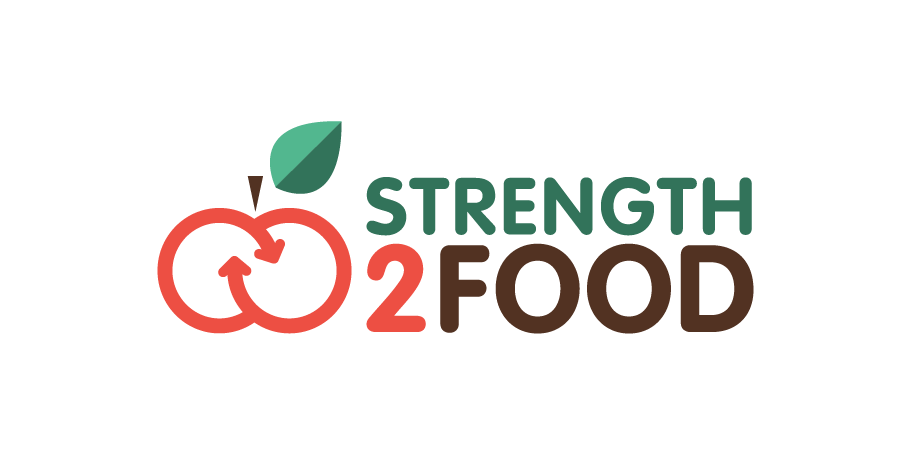 In the early 2010s, both EU food quality policy and Public Sector Food Procurement witnessed reforms. These changes focused on improving and promoting schemes that protect quality logos (names of quality agricultural products and foodstuffs) and took into account environmental, social and innovation-based criteria when awarding the public sector contracts to food procurers and suppliers.
However, further research was still needed to assess how quality logos could be harnessed further to positively affect rural development, particularly in disadvantaged areas, and to evaluate how the reforms were being applied in practice, how they could be improved and how they could be made more effective in the future.
Strength2Food was a 5-year research, innovation and demonstration project that focused on real problems or opportunities, that farmers or other actors are facing. Its aim was to deliver solid research and evidence-based recommendations that were implemented and verified through innovative pilot actions, to both policy makers and practitioners, to improve current policies and practices on EU food quality schemes, public sector food procurement and short food supply chains. Strategic guides for public sector food procurement, short food supply chains and sustainable food quality schemes can be found on the project website and summarise key project outcomes.
Its 30-partner consortium, representing 11 EU and 4 non-EU countries, combined leading academic, communication, SME and stakeholder organisations with complementary types of knowledge – scientific, practical and other. This was important to the project as knowledge co-creation and exchange with different stakeholders were intrinsic to the project's success.
EUFIC's role in Strength2Food was to lead the group of partners whose focus was on maximising the impact of the project's results through effective knowledge exchange and communication with a wide range of relevant audiences. To achieve this, EUFIC developed a knowledge exchange platform (I.e., website), produced a variety of dissemination materials and coordinated the communications and dissemination activities through the project's own channels (e.g., e-newsletter, social media). EUFIC also worked closely with local partners to ensure stakeholder groups were reached in each partner country. Moreover, as having face‐to‐face contact with stakeholders was important to deliver impact within the project, EUFIC planned open sessions at each of the annual project meetings and organised a final project meeting to inform EU policymakers, the media, educators, agri-food producers (including SMEs), consumer organisations and the scientific community on the project outputs.
This project has received funding from the European Union's Horizon 2020 research and innovation programme under grant agreement No 678024.
As the leader of and responsible for the communication and dissemination activities of the project, EUFIC oversaw the development and management of its knowledge exchange platform used to communicate progress to the relevant audiences. It was also accountable for many of the communication & dissemination tasks of the project, such as:
Communicating & disseminating project results to different audiences via numerous outputs (e.g., podcasts, infographics, leaflets, webinars, videos) and channels (e.g., website, social media, e-newsletter);

Organising the project's main project conference summarising key results, recommendations and impacts.

Organising stakeholder engagement and information exchange with relevant actor such as the Food and Agriculture Organization of the United Nations (FAO), the Association of European Regions for Products of Origin (AREPO) or the Research Executive Agency (REA).

UNEW and UNIPR with geographical indications experts at the DG Agriculture and Rural Development of the European Commission (EC).

Developing a communication and dissemination plan for all partners to follow, and designing the project's corporate identity and templates for partners to use at events or communicating about the project;
Additionally, because of its vast expertise in preparing materials on the topics of food and health for the public, EUFIC also contributed to the development of educational resources for schools.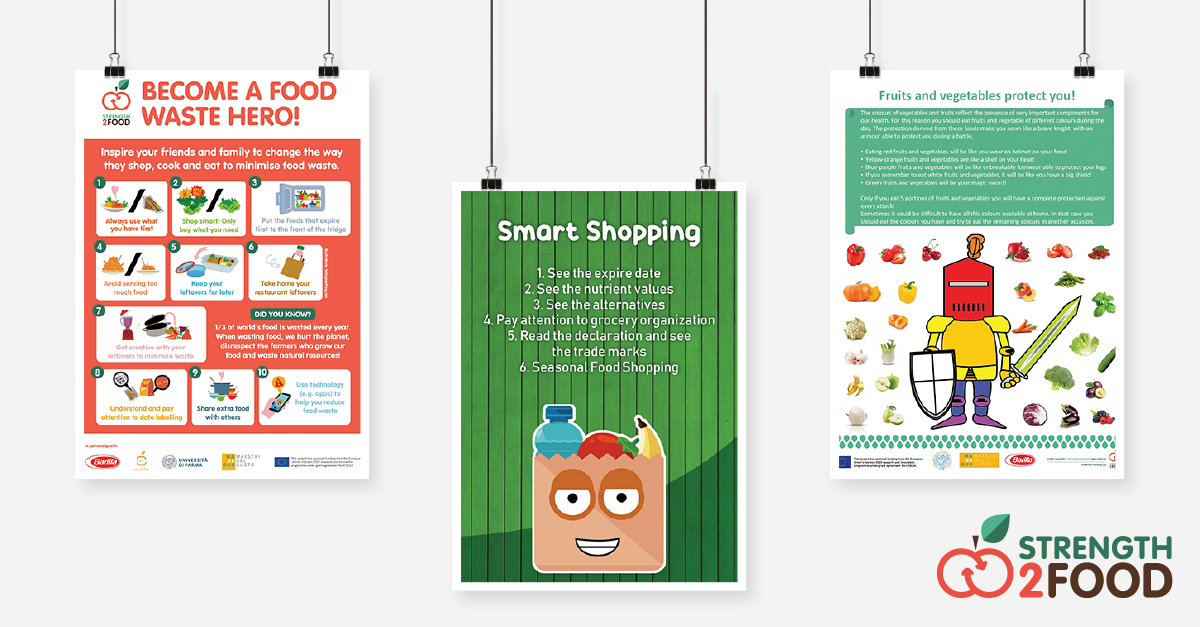 Materials (posters, booklets, games, etc.) to support school meal/nutrition initiatives.
For further information, visit www.strength2food.eu. There you will be able to find all the project outputs.