Food Imaginarium gets students immersed in the world of tomatoes with all their senses
Last Updated : 16 November 2021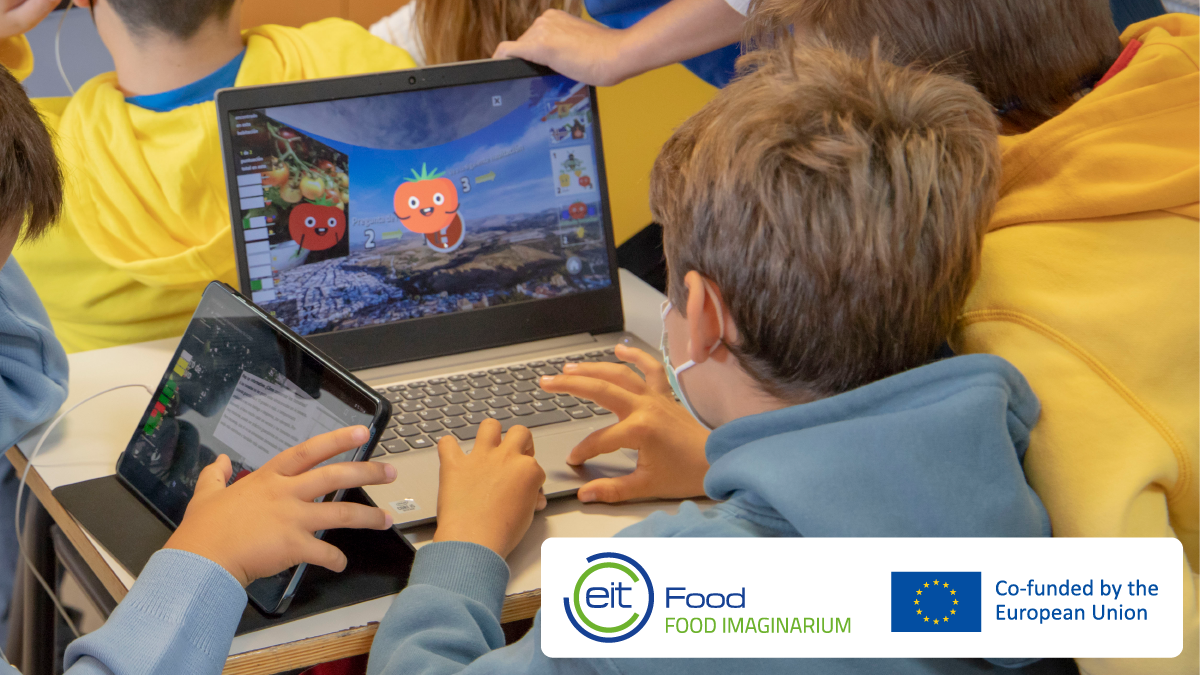 "Tomatoes are very good for the cells" said a student after finishing the activity Food Imaginarium - learning about food with all senses at the elementary school CEIP Leopoldo Calvo Sotelo in Madrid this October. The pilot project, funded by EIT Food is one of the Proof of Concept projects that aim at testing approaches to educate especially younger generations on how to eat in a healthy and sustainable way. The activity offered more than 100 students (aged 10-12) educational tools, including virtual reality (VR), focusing on the cultivation, production, and consumption of tomatoes.
The Food Imaginarium aims to stimulate the imagination of children around food with interactive activities to spark interest and increase knowledge. The aim is to reach them at an age when they are prone to start developing obesity and help them take both healthy and sustainable food choices. The activity takes a holistic view on food, touching various topics such as nutrients, farming, climate and food waste.
The test run this year focused on the topic 'tomato'. With virtual videos and quizzes, students could dive deeper into the world of tomatoes' nutrients and learn how tomatoes grow in a sustainable way in different climates. During a workshop in the orchard of the school they could also experience the taste and smell of tomato varieties grown in Spain together with local experts.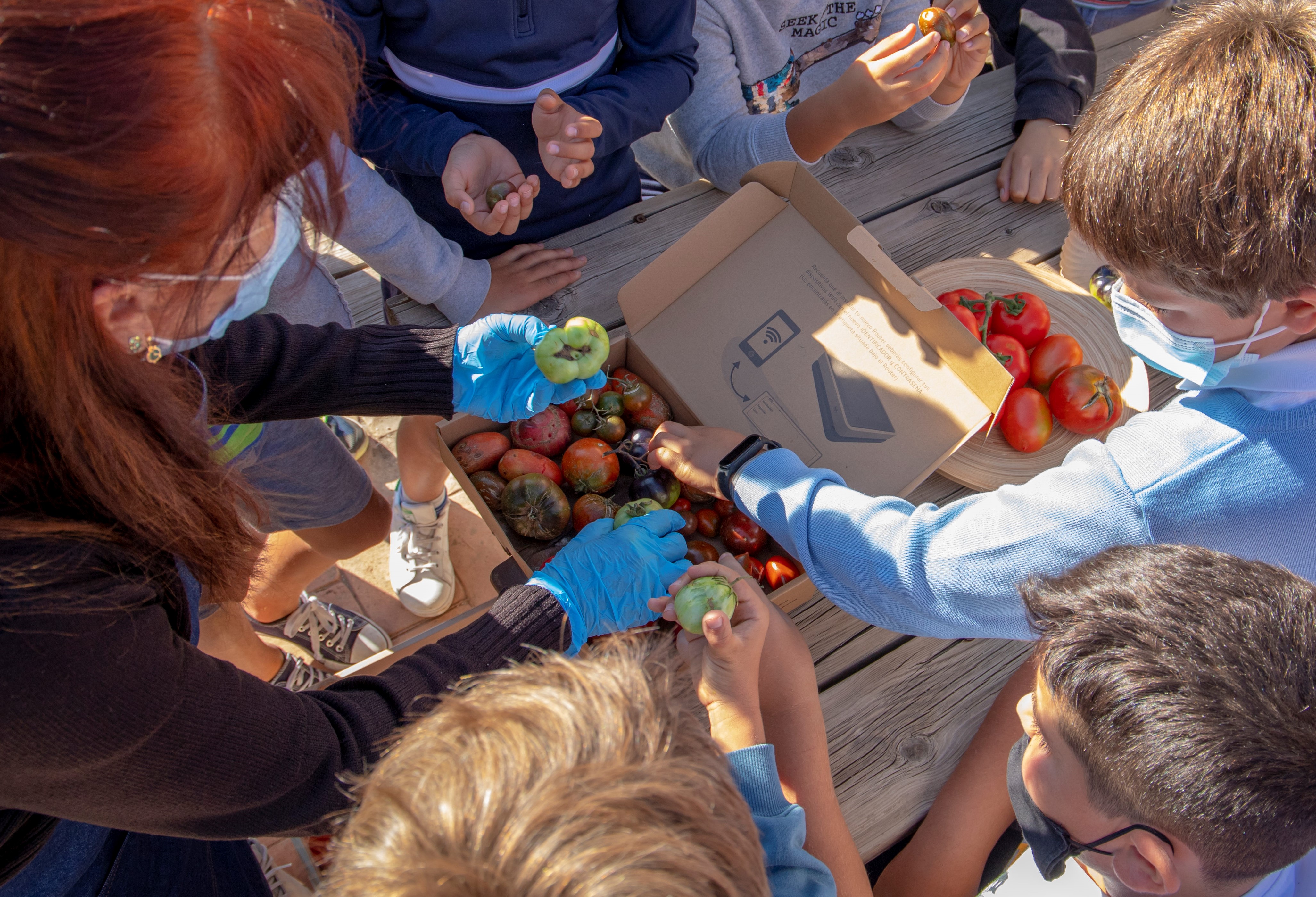 While testing the project with students in Madrid at a small scale, the consortium measured the impact on children's knowledge and implicit behaviour, to potentially expand the activity in the years to come.
EUFIC leads the communication work as part of the consortium working together with IMDEA Alimentación, Matís Iceland and Aarhus University. Food Imaginarium builds up on a previous EIT Food project, called Future Kitchen that created a series of VR videos to infotain (inform and entertain) a general audience on food technologies, e.g. showcasing an Icelandic tomato farm.
You can watch the student's experience of the Food Imaginarium at this link: