How we work
EUFIC's work to improve people's understanding of food and health science focuses on four core pillars: leveraging peer-reviewed science and the resources of authoritative bodies such as the WHO, FAO and European authorities, we provide advice on healthy nutrition and lifestyle, actionable content on food safety and sustainability and educate on how to critically assess food and health claims made in the media.
Our topics are chosen based on scientific relevance, their importance to public health, and the state of the public debate. Our decision-making process is guided by an independent Scientific Advisory Board.
Consumers at the center of our work
EUFIC's in-house consumer scientists help the EUFIC team and our networks better understand consumers' attitudes and behavior towards food, strengthening the consumer focus across our work.
We also actively listen to people's needs and questions through our interactions on social media and their queries online.
Our resources are brought to the public via our own outreach channels – in particular our social media platforms, as well as through collaborations with a wide network of authoritative partners in the food and health space.
Greater impact together
To increase the reach of our resources, we engage with media and social media influencers, and build partnerships with leading organisations at national and international level.
We work as part of consortia funded by the European Commission framework programmes and have long-standing collaborations with organisations such as the European Federation of Associations of Dietitians (EFAD) and the European Association for the Study of Obesity (EASO).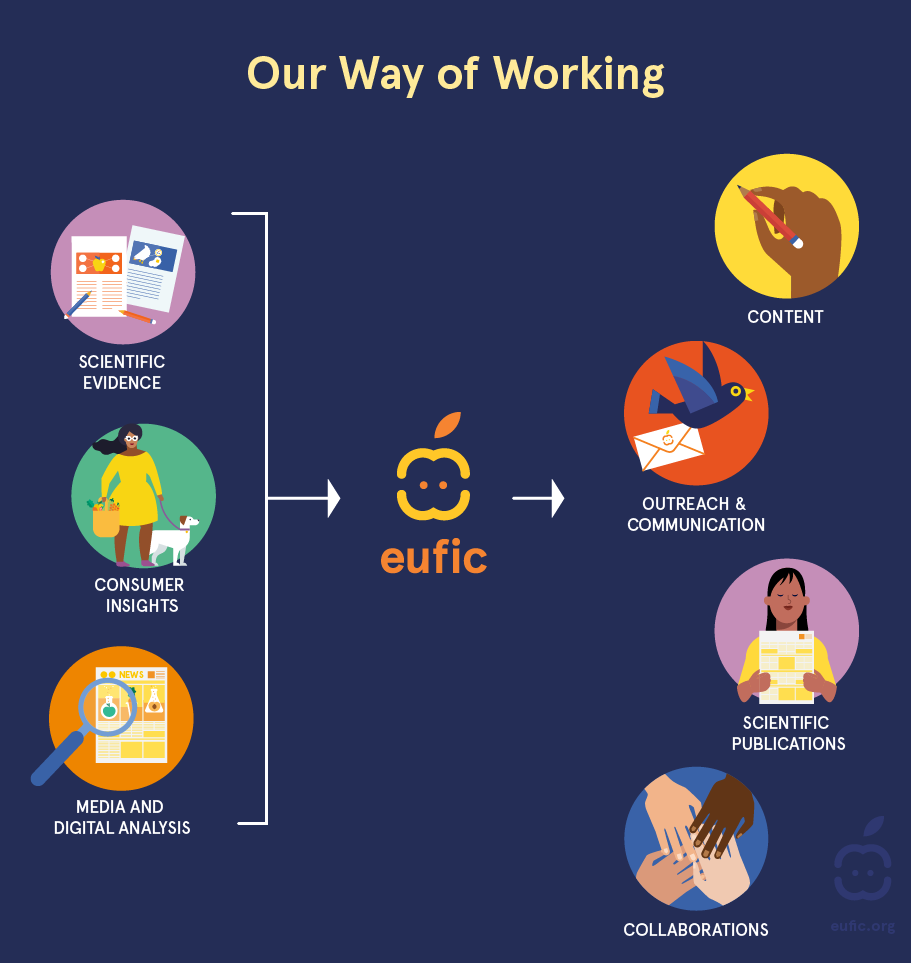 We are also proud to be actively involved in the European Nutritional Leadership Platform (ENLP), developing, inspiring and connecting the next generation of leaders in food and nutrition.