EUFIC's stakeholder workshop on processed foods showcases communication challenges and solutions
Last Updated : 11 March 2021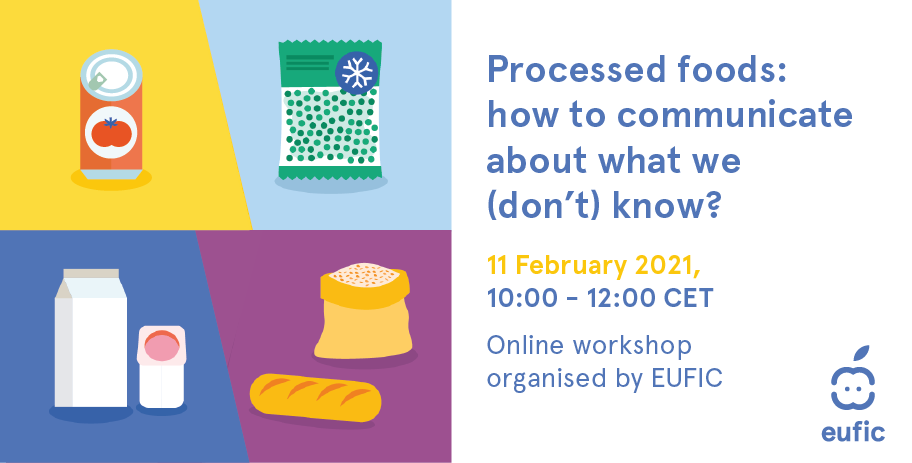 Acknowledging the need for an inter-disciplinary dialogue between stakeholders, and following the Processed Foods Symposium in November 2020, EUFIC hosted a Stakeholder Workshop on Processed Foods on February 11, which was designed as a research study in collaboration with the University of Surrey, UK.
A group of about 30 professional stakeholders came together for an exchange of views from a variety of perspectives, including academics, institutions and food and health organisations that operate at European or national level, covering the fields of nutrition, food technology, policy making, industry and civil society. Discussion groups included a balanced mix of stakeholders from each category, setting a path to work together towards a common understanding of communication challenges on the topic. The participants touched upon several areas, including:
definitions of processed food according to professionals versus the general public;
(dis)agreements among professionals regarding classification systems and definitions;
the importance and need for science-based consensus;
the challenge of communicating definitions to consumers, especially when they need to be more nuanced.
Having convened an insightful and balanced discussion, the EUFIC team in collaboration with the University of Surrey will bring together the learnings from the workshop, leading to understanding of stakeholder perspectives, as well as a peer-reviewed publication. The outputs will benefit the wider nutrition and food community by providing a common understanding of the communication challenges, needs and solutions for communicating science-based messages about processed foods to the general public.